77 Main Street Commercial Center | Salamanca Mall | Save-a-Lot | and, Broad Street Ext. Development Company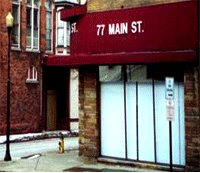 Relationship to RJE: Affiliates
Description: Commercial leasing and retail space/property in Salamanca, New York. Accommodates various administrative needs, including high-speed data transfer and interrelated electronic funds transfers. Has over 1,600 square feet of high tech office space and houses various commercial and administrate offices.


general phone inquiries:
(716) 945-1559; (716) 945-5060 Fax: (716) 945-6728


physical address:
77 Main Street
Salamanca, NY
14779
USA


email:
general: 77